Web Development
Web development is the work involved in developing a website for the Internet or an intranet. Web development can range from developing a simple single static page of plain text to complex web applications, electronic businesses, and social network services.
A website helps increase brand awareness and introduces your brand to potential customers. It helps establish your image by letting your audience know who you are and what you represent. Websites also help differentiate your business from the competition by providing consumers with reliable information.
Why Web development?
Web development is constantly evolving as we discover more and more advanced tools and programming languages. So while things on a web front will stay more or less the same, they will get faster, better, and even more convenient for users.
Web development has a number of pros: High earning potential, the opportunity for growth, and flexibility are usually top of mind for most who get into the industry. Some of the challenges for people who pursue web development is the competitive nature of the job market.

Builds Credibility
As a small business, you need to establish your credibility before people will trust you enough to buy from you.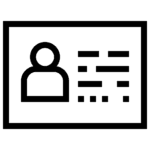 Establish Brand Identity

How consumers view your business is a huge aspect of whether or not you are going to make any sales.
Boost Brand Recognition
Brand identity and brand recognition are two very different things that many small business owners are not aware of.
Businesses often get calls from prospects and existing customers to ask simple questions like address or business hours. Often, you or your staff may not be able to attend and answer all calls, which can lead to dissatisfied customers. Also, if you have to reply or answer too many calls, and message, it can also affect your employee's productivity, as it has to give time and a lot of time is wasted attending to them. Having a website can reduce the number of incoming calls and increase employee productivity.
A well-designed website makes it easy for customers to find useful information without having to call or message. Easy access to information can improve the customer experience.